IMAGES Entertainment and Schedule of Events 2018
IMAGES Live Stage brings talented musical acts to the Festival.
Join us to enjoy great live music and performances in Riverside Park!
Entertainment booked by Marc Monteson Promotions
Sound provided by BT's Music
Friday, January 26 | 1 PM – 5 PM Festival Open
10 AM – 5 PM NEW SMYRNA MUSEUM OF HISTORY | Doris Leeper: Environmentalist / Visionary
1 PM – 5 PM BRANNON CIVIC CENTER | Patron's Lounge Open |  Click here to become a Patron 
1 PM – 5 PM RIVERSIDE PARK | Spirit Garden Open | Must be 21 to enter
3 PM – 4:15 PM MAIN STAGE | Christie Beu & Special Guests | Live music – variety
4:15 PM MAIN STAGE | Drawing for $250 in festival dollars! | Register at Information Booth by 4 PM
Saturday, January 27 | 9 AM – 5 PM Festival Open
9 AM – 5 PM BRANNON CIVIC CENTER | Patron's Lounge Open | Click here to become a Patron 
10 AM – 3 PM CREATIVE EDUCATION AREA | Student Art Exhibit | Take-away art projects,
demonstrations and face painting!
10 AM – 5 PM RIVERSIDE PARK | Spirit Garden Open | Must be 21 to enter
10 AM – 5 PM NEW SMYRNA MUSEUM OF HISTORY| Doris Leeper: Environmentalist / Visionary
10:30 AM – 11:30 AM MAIN STAGE | Unlimited Strings | Live music – Standards
12:30 PM – 1:30 PM MAIN STAGE | The Carpenters Tribute featuring Shannon Rae | Live music
1:15 PM – 2:30 PM CREATIVE EDUCATION AREA | Mr. Richard | Live kids sing-a-long
1:30 PM MAIN STAGE | Drawing for $250 in festival dollars!  | Register at Information Booth by 1:15 PM
2:30 PM – 4 PM MAIN STAGE | Thom Chambers and The Groove City Band | Live Jazz
Sunday, January 28 | 10 AM – 4 PM Festival open
10 AM – 10:50 AM MAIN STAGE | Opus 5 Woodwind Quintet | Live classical music
10 AM – 4 PM BRANNON CIVIC CENTER | Patron's Lounge Open |  Click here to become a Patron 
10 AM – 4 PM RIVERSIDE PARK | Spirit Garden Open | Must be 21 to enter
10 AM – 5 PM NEW SMYRNA MUSEUM OF HISTORY| Doris Leeper: Environmentalist / Visionary
11 AM – 3 PM CREATIVE EDUCATION AREA | Student Art Exhibit | Take-away art projects,
demonstrations and face painting!
11:30 AM – 12:30 PM MAIN STAGE | Jimmy and Eckhard | Live music – variety
12:30 PM MAIN STAGE | Drawing for $250 in festival dollars!  | Register at Information Booth by 12:15 PM
1 PM – 2:30 PM WOMAN'S CLUB OF NEW SMYRNA |  Kairos Alive! Intergenerational Dance Hall
1:30 PM – 3 PM MAIN STAGE | Kid Dutch and his New Orleans Music™ | Live Dixieland Jazz
Friday, 3 PM – 4:15 PM | Christie Beu & Special Guests | Live music – variety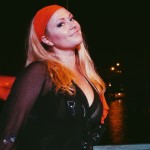 Christie Beu is the lead singer of the Double Platinum selling, international recording artists, The Beu Sisters. The ladies are New Smyrna Beach locals. These singer/songwriting sisters can be heard on numerous movie soundtracks, including How to Lose a Guy in Ten Days (they wrote and sang the opening song), Ella Enchanted, Because of Winn Dixie, Disney's Lizzie McGuire Movie and Home on the Range (where they were featured in the music video). They have also been featured on several Disney compilation albums such as Disney Mania 2, Radio Disney's Jingle Jams (2004 & 2005), and Disney Girls Rock! Christie and her sisters have played to sold-out arenas across the country as the opening act for Kelly Clarkson & Clay Aikin's 32-city tour. They were the featured artists at the Hollywood Bowl, performing with the Los Angeles Philharmonic for Disney's 50th Anniversary.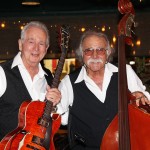 Saturday, 10:30 AM – 11:30 AM | Unlimited Strings | Live music – Standards
Bassist Ron Gilotti was on the adjunct faculty at the Eastern State Penitentiary in Philadelphia, Valencia College in Orlando and Lake County Community College. He's been a teacher in Volusia County schools and special education for twenty plus years. Ron has performed with the Glenn Miller Orchestra and the Ray Anthony Orchestra. Guitarist Jim Bryer began performing professionally during his teen years with various pop, R&B and jazz bands in Youngstown, Ohio, while studying classical guitar at the Dana School of Music. Later he studied jazz guitar at Berklee School of Music in Boston. Joining Ron and Jim is Jeff Pattishall on violin.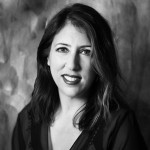 Saturday, 12:30 PM – 1:30 PM | The Carpenters Tribute, featuring Shannon Rae | Live music
Shannon Rae is a consummate vocalist who hails from New York. She has performed all over Volusia County, as well as Orlando, St. Augustine, and The Villages. Her repertoire spans multiple genres and decades.  She will be join by seasoned pianist, JJ Speights and Jason Hastings, Clarinet / saxophone.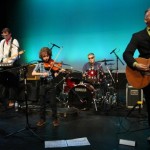 Saturday, 1:15 PM – 2:30 PM CREATIVE EDUCATION AREA | Mr. Richard | Live kids sing-a-long
Chosen by the New York Post as one of six new kids' "Platters That Matter," Mr. Richard has entertained audiences at Walt Disney World in Orlando, the New Orleans Jazz & Heritage Festival, Piccolo Spoleto Festival, and has been a storyteller for the Orange County Florida Library. He has recorded several albums of children's music and has won Best Song at the Children's Music Web Awards. Come to our kid's activities area and join in the fun!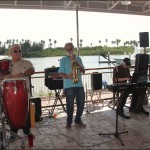 Saturday, 2:30 PM – 4 PM MAIN STAGE | Thom Chambers and The Groove City Band | Live Jazz
Saxophonist Thom Chambers is both a musician and entertainer. Whether he's performing original material, traditional jazz or jazz standards, Thom's understanding, enjoyment, and appreciation for music energizes every show. Chambers studied music at Capital University (Ohio), Florida International University, the University of South Florida, the University of Miami, and North Texas State University. A former resident of DeLand, he now resides in Beaufort, South Carolina, where he performs at several venues and at the Jazz Corner in Hilton Head. Joining Thom will be Julio Perez on percussion, Greg Pakstis on guitar, and Mark McKee on keyboards.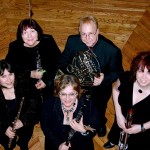 Sunday, 10 AM – 10:50 AM MAIN STAGE | Opus 5 Woodwind Quintet | Live classical music
Bassoonist Lisa Waite is from Ormond Beach and has been actively performing in various ensembles throughout Central Florida for the past 20 years. Currently, she is the principal bassoonist with the Space Coast Symphony in Melbourne. Oboist Jamie Kruger has been playing and teaching in Central Florida for over 20 years and has performed with numerous national and international ensembles, including the Brevard Symphony Orchestra, Orlando Philharmonic, and Orlando Ballet. David Atchison has toured as a French horn player with Ray Charles, Henry Mancini, and Bobby Goldsboro, as well as numerous local, regional, and national productions. Clarinetist Vanessa Vache performs with several groups in Central Florida, most notably the Florida Lakes Symphony Orchestra and Walt Disney World Orchestra, and teaches music from PreK-2 to eighth grade and at Valencia College. A Julliard graduate, she played with the Air Force Band for 12 years. Nicole Scott, flutist, earned a Master of Music from the University of North Texas and has been a flutist with the Brevard Symphony Orchestra for over 20 years. An active freelancer, she also performs with the Florida Lakes Symphony Orchestra and the Walt Disney Orchestra.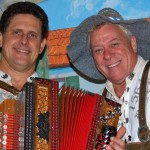 Sunday, 11:30 AM – 12:30 | Jimmy and Eckhard | Live music – variety
Jimmy Horzen and Stuttgart, Germany's Eckhard Wachsmuth provide traditional German folk entertainment complete with singing, yodeling, and folk instruments. Accordionist Jimmy Horzen sings and plays button/diatonic and piano accordions. Eckhard joins in the fun with vocals, yodeling, the Alpine Horn, Singing Saw, Alpine Bells, Soup Spoons, Musical Schnitzel Baster, and the Wooden Laughter (also known as the Holzanes G'lachter). It's a show you won't forget with sing-alongs, the traditional "Ein Prosit" toast, the birdie dance, audience participation, comedy, polkas, waltzes, and more. Jimmy & Eckhard perform regularly at Hollerbach's Willow Tree Cafe in Sanford.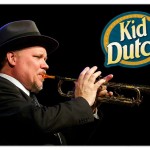 Sunday, 1:30 PM – 3 PM | Kid Dutch and his New Orleans Music™ | Live Dixieland Jazz
Formed in 1984, This 4-7-piece band plays jazz and blues in the New Orleans dance-hall idiom, a style which can be traced from the beginnings of jazz over a hundred years ago to the traditional bands in New Orleans today. As jazz pioneer Jelly Roll Morton used to say, tunes are played "sweet and pretty, with plenty rhythm." Relaxed tempos are used, but the music is driving, hot, exciting, danceable, and above all, FUN! The repertoire of Kid Dutch and his New Orleans Music covers everything from jazz standards to pop tunes, the blues, marches, rags, spirituals, waltzes, rhumbas, Cajun, and Creole tunes—all covering a time span from the Civil War era to today! The emphasis is on style and the New Orleans groove, not on repertoire, as is the case with so many "Dixieland" bands. he band's music is decidedly different. This is original jazz as it was originally intended—for listening and dancing! Led by multi-instrumentalist/vocalist "Kid Dutch", the band is composed of seasoned musicians, with over 200 collective years of jazz playing experience. The instrumentation can include trumpet, trombone, clarinet/sax, banjo/guitar, bass, and drums.