Awards:
ACA Volunteer League Best of Show [1]                                    $6,000
George and June Musson Award [1]                                             $3,500
Buddy Davenport, State Farm Insurance Award [1]           $2,500
McNamara Family Award for Photography [1]                      $2,000
Trish Thompson Memorial Emerging Artist Award             $1,500
Award of Distinction  [4]                                                                         $800
Award of Commendation [6]                                                               $600
Judges' Choice  [5]                                                                                       $400
Award of Merit  [12]                                                                                     $350
Award of Honor  [6]                                                                                     $325
Thank you to our 2023 prize underwriters!
Atlantic Center for the Arts Volunteer League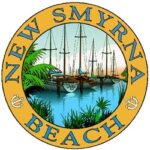 Buddy Davenport, State Farm Insurance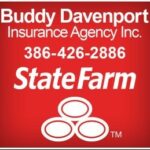 Betty McNamara and Belinda Pena
Anonymous – in Honor of Trish Thompson
Patricia Babcock
Corey Brown
Lynda and Jim Cooksey
Mike and Terry Davis
Ron and Paula Davoli
Roy and Peggy Hester
Mr. and Mrs. David Hoppen
John Jeronimo, FAIA
Sam Kinney and Joey Twardowsz
Marsha Lundy and Linda Kulzer
Lisa Martin
Andrew and Nancy Lowden Norman
Ann and Rick Martorano
Wanda McKenzie
Jim and Mari Moye
Fred and Jeanie Raffa
Debbie and Jay Schmeltz
William and Nancy Tallent
You can champion the 2023 IMAGES artists by pledging to underwrite one of the awards selected by the Judges. Support an award as an individual, a couple, a business, or with friends. Underwriters for this program will be recognized in all the event support materials and will receive an exclusive invitation to attend the Artist Dinner on Saturday evening—a special time to share in the joy as the winners are announced! This program highlights our community's commitment to celebrating the arts and the incredible IMAGES artists!