Trish Thompson Memorial Emerging Artist Program at IMAGES
in partnership with Daytona State College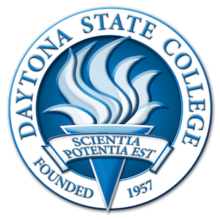 A partnership with Daytona State College, the program encourages Emerging Artists to participate in the world of outdoor festivals by guiding them through the application process and the logistics of a festival at no cost to them.
Daytona State College students experience the same juried application process as Festival Artists and three Emerging Artists will be selected by the judges. Each selected artist will receive a fully outfitted tent where they can sell their work at IMAGES, attend a workshop with a Festival Artist to learn industry tips and real-world applications of the outdoor festival world, showcase their talent to the 50,000+ attendees of the Festival, and vie for the $1,500 Emerging Artist Award!
Plan to visit these talented students at their booths, learn more about their work, and support the next generation of artists!