Brown Bag Brass Band 
Learn more about the band on their website, www.brownbagbrassband.com, or the bio below.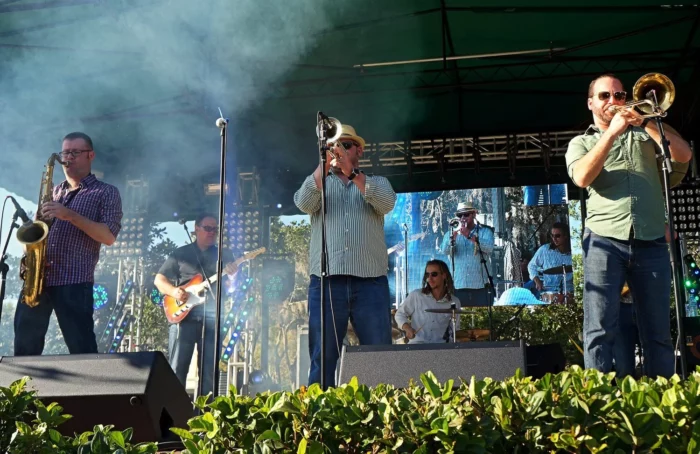 Brown Bag Brass Band is one of Central Florida's hottest live acts. What started as a pickup band covering a last minute Mardi Gras gig, soon began delivering a horn-driven tour de force, serving the region and beyond. Their music is rooted in their appreciation for New Orleans brass band music, but also includes jazz and other stylings. Since then, the b4 have firmly established itself an integral part of the live scene, characterized as loud, fast, high and generally always playing their own brand of Good Time Party Music.