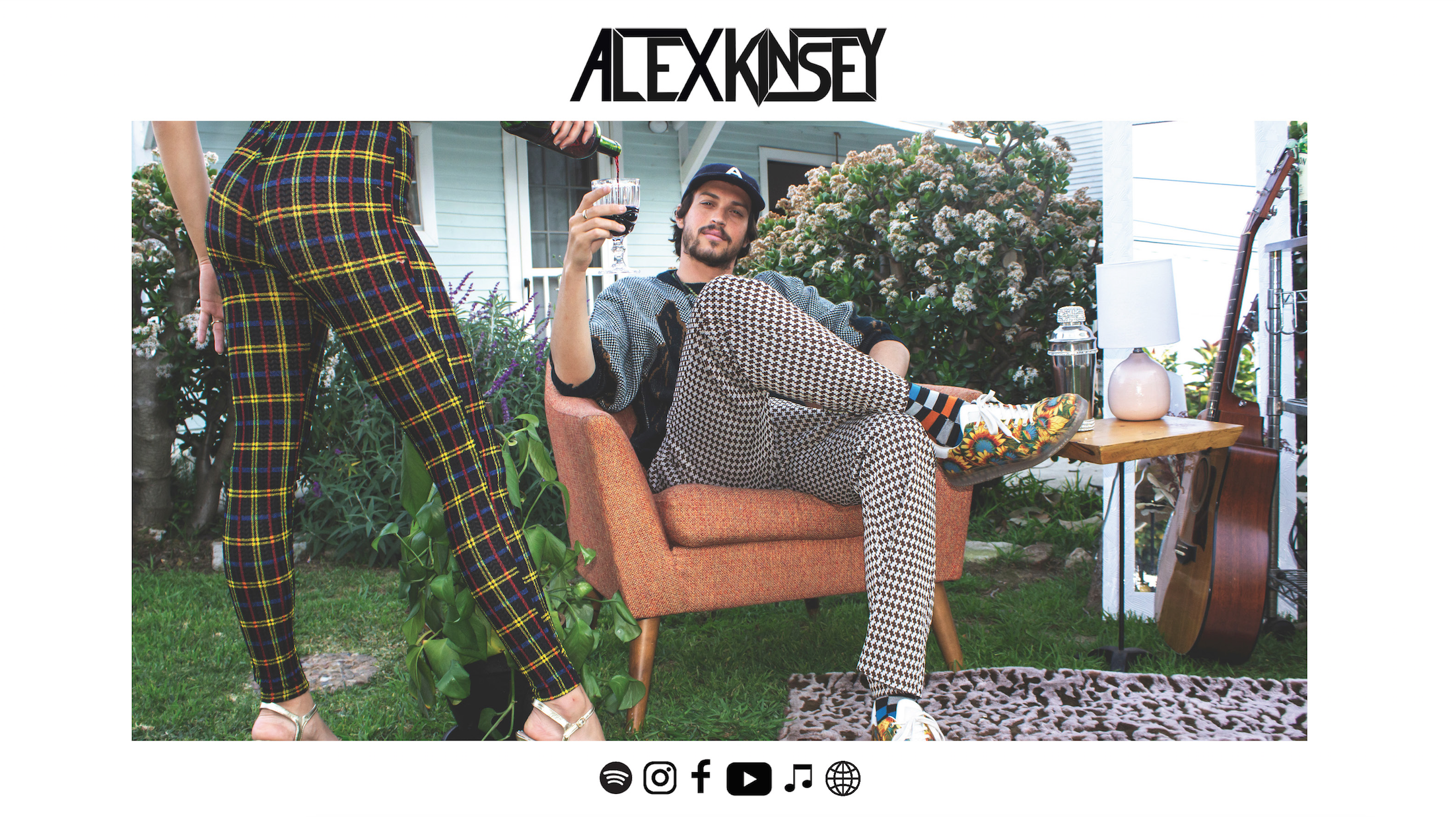 Born in Daytona Beach, Alex Kinsey (@alexkinsey) is a singer/songwriter best known as one half of X Factor winning duo, Alex & Sierra.
After winning the US talent competition in 2013, the duo went on to have two successful albums and three successful tours. In 2017, Alex formed the band BoTalks. Their first single 'Know U Anymore' with Modern Family's Sarah Hyland was a breakout hit, with over five million streams and two-and-a-half million plays.
In 2019, Alex launched his solo career with the edgy, raw pop track 'Simple'. 'Simple' was released independently through Alex's own label. Alex then went on to release his first solo EP 'Party of One'. Alex's, 'Party of One' featured an eclectic mix of genres including the lead single, 'Hot Mess', a sexy sultry tune "Party of One' received incredible reviews and great press, including
Billboard. Please see more press here.
"I've been so fortunate to have an already varied career in music, but it feels like now's the time to step out from behind the safety of a band and show who I am as a solo artist. I can't wait to see where my own music can take me." – Alex
Last year, Alex launched 'Buddy Sessions' which is all about showcasing the talent, musicality and comradery between guests. Each session features a different guest, musical performances and more. He has great people on board and some great guests including singer/songwriter John K, NBC Chicago Fire's Miranda Rae Mayo and American Idol Alum Alex Preston
This year, Alex will be releasing his EP 'Antisocial Person' featuring an eclectic mix of genres and songs including 'Antisocial Person' and 'Straight.' Alex produced and co-wrote his whole EP.
Collectively, Alex has over 900 million plays on Spotify and 200+ million views on YouTube.
Influenced by John Mayer, Andy Grammer, The Beatles, and his friend Jason Mraz, Alex's music is a mix of contemporary pop, hip-hop and his own style that has already shown to resonate with audiences around the world, and leave them wanting more.
Spotify: Alex Kinsey
Instagram: Alex Kinsey
Facebook: Alex Kinsey
YouTube: Alex Kinsey
iTunes: Alex Kinsey
Website: alexkinseymusic.com