IMAGES: Holiday Tour of Homes
Mark your calendars -Saturday, December 3, 2016 – 9:00am to 3:00pm
Listen to the 2015 IMAGES: Holiday Tour of Homes radio spot below!
The IMAGES Tour of Homes presented five unique and interesting homes plus the Smyrna Yacht Clubs decorated for the holidays by area florists. It is the main fundraiser for IMAGES: A Festival of the Arts. Over 1,000 people attended the Tour in 2015, raising nearly $25,000 for prize monies for the Festival. The popular IMAGES Boutique featured the work of ACA Volunteer League members who worked countless hours to create unique items to sell at the Boutique. This is a favorite event of the Central Florida community, and groups of friends attend year after year as a kick-off to the holiday season. Thanks to all who attended, and to the homeowners and florists who fill this event with holiday cheer!
2015 Homes included:   
Davis Home –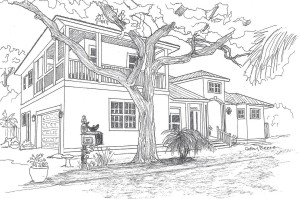 Decorated by Pink Flamingo at Petals
Steps from Flagler Avenue, this beachside beauty was designed by the homeowners to fit their relaxed Florida Lifestyle.
N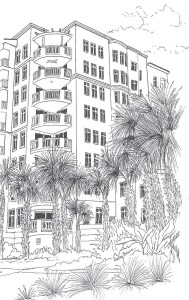 orman Home – Decorated by Pink Flamingo at Petals
Follow the sounds of the season thru this spectacular condominium with pieces gathered from around the world.
Halleus Home – Dec
orated by homeowners
Amazing river views, Swedish traditional décor, antiques and relics make this family-centered home a must see.
Appleton Ho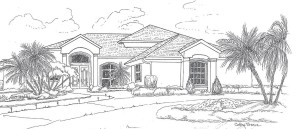 me – Decorated by New Smyrna Beach Florist
This riverfront home boasts a beautiful art collection purchased from IMAGES, Arts on Douglas, and galleries around the world.
Smyrna Yacht Club – Decorated by Pink

Flamingo at Petals
Established in 1928, this Mediterranean Revival classic is nestled on the Indian River Estuary and is home to the Smyrna Yacht Club.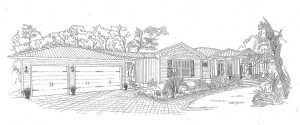 Newman Home – Decorated by homeowners
This newly-built Hickson Home seamlessly blends reclaimed wood and found treasures to create an Old Florida feel.
Plus the Holiday Boutique!  Purchase Tour of Homes tickets and shop for creative gifts at the ever popular IMAGES Boutique which will be held at Atlantic Center for the Arts Downtown, Arts on Douglas, 123 Douglas Street, NSB