2018 FESTIVAL JUDGES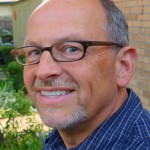 Danyl Cook is a Denver-based artist who holds a Master's Degree in Painting and Art Marketing from Regis University. Danyl was raised in rural western New York and was a Peace Corps volunteer in the Dominican Republic. He has served as docent for the Albright-Knox Art Gallery, Buffalo, and also as chair of the New York State Council on the Arts Regional Decentralization Committee. Danyl has juried Denver's prestigious Cherry Creek Arts Festival, and The Oklahoma City Festival of the Arts, and judged The Denver Chalk Art Festival.  Visit danylcook.com for more.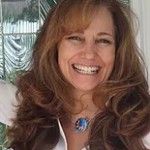 Jean Marie DeSpiegler – Growing up in Europe, I fortunate to visit the major and minor museums with my pottery and watercolor artist mother as a personal guide. I took my first class in metalsmithing thinking it would give me foundation to begin welding, but was surprised that it was a jewelry class. I have yet to build the garden bench I planned 14 years ago, but I did build a tiny birdhouse/outhouse as my first project. It is 3-dimnesional allowing you to wear the side that reflects your mood. I have since taken classes with many masters and living legends in the field of metalsmithing through the Florida Society of Goldsmiths. I am striving to bring elements of movement to my current work. Prior to taking up metalsmithing I studied Watercolor for years, and did wood turning and detail carpentry as a hobby. I hold a Bachelor of Arts in Management Information Systems from the University of South Florida, Tampa 1985. I have been Executive Director of the Florida Society of Goldsmith since 2004 and hosted their first juried art show for metal arts. Visit ​DeSpiegler Designs for more.