Kids Love Creative Education offered at IMAGES
IMAGES: A Festival of the Arts is an event that the entire family can enjoy. Stroll through the festival and explore the fine arts, enjoy the live music and performances, stop by the Creative Education tent for free art projects geared specifically for kids, and view the Student Art Exhibit.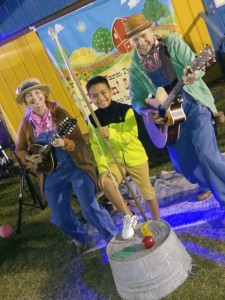 Atlantic Center for the Arts partners with Volusia County teachers to showcase the artwork of young, emerging artists in the Student Art Exhibit, where the art of talented students from New Smyrna Beach High School, New Smyrna Beach Middle School, Coronado Beach Elementary School, Chisholm Elementary School, Sacred Heart Catholic School, Read-Pattillo Elementary School, Edgewater Public School, Indian River Elementary School, Mainland High School, Spruce Creek High School, Holly Hill Middle School, Samsula Academy, and Burns Science & Technical Charter School will be on display.
Atlantic Center for the Arts will also have a Creative Education Tent with fun art activities for children and their parents. Kids can participate in hands-on, take-away projects and enjoy the popular face painting tent as well!
The Creative Education area and Student Art Exhibit are open 10 AM to 3 PM on Saturday, and 11 AM to 3 PM on Sunday. Stop by and enjoy the fun!